Curriculum Vitae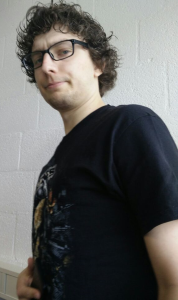 Personalia
Name: Lorenzo Suiker
Residence: Deurne, the Netherlands
Email: Lorenzo_Suiker@hotmail.com
Birthyear: 1994
Nationality: Dutch
Drivers license: Not yet
Favourites
Favourite games: League of Legends, Rocket League, Galactic Civilizations III, The Elder Scrolls: Skyrim, Mark of the Ninja, Counter Strike: Global Offensive, Game Dev Tycoon.
Favourite movies: Lord of the Rings, Exam, 12 Angry Men, Star Wars, Shutter Island, Hachi: A Dog's Tale.
Favourite series: The Mentalist, Supernatural, Game of Thrones, COSMOS, Arrested Development, Da Vinci's Demons, Marco Polo, The Wire, Vikings, Suits, Leverage.